Trust Administration
Galaxie3 Inc. complements work done by Attorneys, Accountants, and Individual Trustees.

Our experienced staff will:

· Record all related transactions using income/principal trust accounting.

· Prepare tax returns.

· Calculate and coordinate income and/or principal distributions.

· Assist with account setup at custodians.

· Provide consolidated reports for separate trust accounts.

· Produce detailed descriptions for expenses and deposits.

· Hundreds of customizable reports including: 
        · Accountings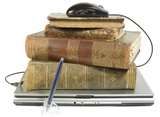 · Inventory of Assets

        · Income & Expense
 · Transaction Summary

 · Realized Gain/Loss

 · 1099 Reconciliation

 · Appraisals


 · Performance - can consolidate multiple accounts


Plus many more, please call Galaxie3 Inc. to discuss.